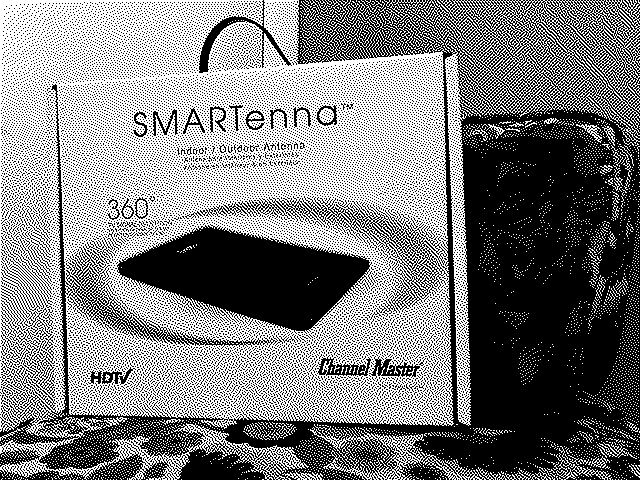 Almost a year ago I blogged about my new antenna set-up here in East Nashville. All in all, I'm still happy with my decision to drop cable and switch to antenna and streaming services. The Tivo Rovio OTA has proven to be money well spent. The Tivo is extremely easy to use and seamlessly binds OTA recordings with Hulu, Amazon Prime, and Netflix. Because the Tivo supports Plex, I've also converted an old Mac Mini into a Plex server. Our TiVo-centered over the air setup is better than cable ever was!
Since I put in my antenna array back in August, there's been a lot of multi-story construction around my street. Over the last several months, we've started to see some degradation in our signal quality. As you'll remember, other than our local PBS affiliate, all of my television was being picked up by an inexpensive AmazonBasics antenna. With the signal degradations, I knew it was time to upgrade my setup.
I did a lot of research, but these days there are so many options and opinions it's hard to decide what to do. Channel Master has a strong history in antennas, so they were a top contender. The new Smartenna Plus (CM-3001HD) seemed like a good choice, but at around $70, it was a little more than I wanted to pay. The previous model (CM-3000HD) had fewer smarts but got pretty good reviews when it was new. I found a good deal for the 3000HD and decided to give it a try.
Thus far, I've been pleased with the Channel Master Smartenna (CM-3000HD). It's bulkier than the AmazonBasics antenna but has a better mount that allowed me to mount it higher up along the wall for better reception. With the Smartenna, I'm getting clear, artifact-free reception on channels that were previously unwatchable. Fox 17, for whatever reason, still only comes in at about 60% strength. We don't watch anything on Fox, so that's fine for now, but it is something I'm going to keep working on going forward.