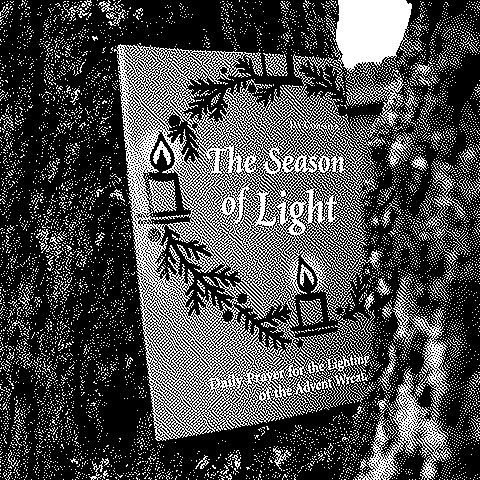 For the last several years, I've been trying to find a short and simple Advent liturgy to do each night around the advent-wreath. The family form of Evening Prayer from the 2019 Prayer Book is good, but it is still a little long for my very young children and still requires me to find short readings for each night. I wanted a resource that was short and simple for my young family, but still retained the character of the daily offices. This Advent I have finally found the perfect resource, The Season of Light by Jay Cormier.
The Season of Light provides a brief liturgy for each day of Advent. The liturgy is based off the Roman vespers service and, thus, also bears resemblance to the Anglican offices. Each liturgy is only two short pages. The service begins with a little prayer as the candle is lit. Following the candle lighting, a brief reading from scripture1 is shared followed by a simple responsive prayer that includes the Our Father somewhere in the middle. The liturgy ends with a brief blessing and an optional table blessing for those who do the advent-wreath before a meal.
I am in love with this book. The readings are short enough even my almost-two-year-old can sit through them. The use of simple, repeated responses means we only require one copy of the book to pray it together. The inclusion of the Our Father each day means my three-year-old has a daily portion she can take leadership over. The Season of Light is an Advent tradtion that will grow with my family over the years. I am excited to finally have found an advent-wreath devotion with young families in mind!
---
This reading, by the way, is printed inline in the text. No Bible required and no downtime finding the passage! ↩︎